A Complete Guide for Disabled People travelling to the UK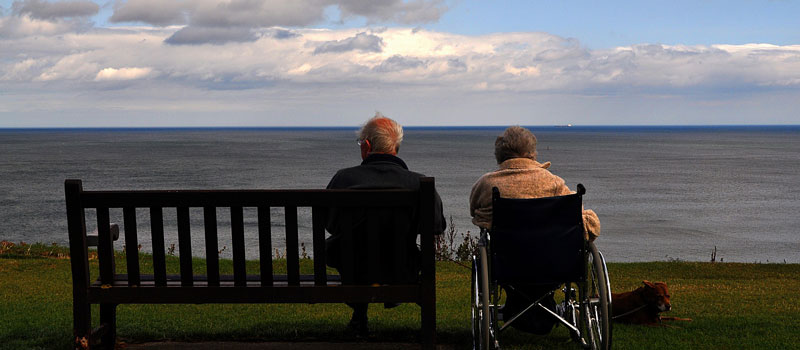 For some disabled people travelling abroad can present challenges and they can be afraid to venture overseas.
The UK Government and Foreign Office have devised some clear-cut strategies for disabled people who want to travel across the UK.  This guide for disabled people is intended to provide useful information to help them plan their next trip.



Apply as an Adult Coming to the UK to be Cared by a Relative           
First things first, you have to apply under the UK Family Visa category. For this, you must be outside the country to apply and should be able to prove that you need care from a parent, son, daughter, or grandchild.
The same conditions also apply for any other relative provided that:
they're British nationals
they hold ILR or a PR
they hold refugee status/humanitarian protection
You're eligible to apply to the EU Settlement Scheme or a Family Permit if your family holds a settled status.
You must be able to prove:
that you require long-term care from your family because of disability or illness
that the care you're looking for in the UK isn't available in your home country
that the person/relative you're looking to join in the UK is capable of supporting you without claiming public funds for at least five years
that you're 18+
Your stay in the country will be unlimited if your application is related to join a family member with settled status.
Make sure you have all the information and documents handy before you apply for the Family UK Visa. You must apply as a dependent adult online and fill in Appendix 1.
Once you get your visa application approved, it's time now to plan your journey.
Speak to Your GP
Before you start planning a trip to the UK, determine if you're fit to fly. Consult your GP and seek advice. The airline will also need to know that your health condition is stable and that you're ready to go onboard.
Ask your airline to provide you with all the relevant material, including advice from charities or NGOs that specialise in working with individuals having the same condition as yours.
Plan Your Trip
When planning your trip to the UK, make sure you keep your own needs in mind. Remember, there is no 'one-size-fits-all' rule when it comes to travelling abroad with a disability.
You can take help from online resources and travel advice guidelines for the territory you're visiting. You can also register yourself for email alerts to receive the latest updates.
Don't forget to go through the Foreign Travel Checklist containing advice from The Foreign and Commonwealth Office (FCO) to help you prepare better for your journey.
Travel insurance is also important. Get a policy if you don't have any or simply recheck the clauses of the one that you already have.
Apart from that, you should also research about the place you're going to visit. Check out the available accessibility, transport, or other options.
Get in touch with disability organisations working in the UK, tourist boards, and tour operators. Talk to them and discuss freely your expectations and needs.
Queen Elizabeth's Foundation for Disabled People (QEF) has also released a video in collaboration with the Civil Aviation Authority (CAA) covering all the basics of travelling with disabilities. This video covers everything from flight bookings to disembarking flights and seating and transferring equipment before the flight.
When booking flights and contacting airlines, clearly mention your requirements and any help you will need.
Double-check all arrangements before departure so that you won't have any difficulty while travelling.
Visit the Airport before Travelling
A good tip for people with disabilities is to visit the airport before the flight. Check the facilities and resources the airport offers. Travel by coach or train to assess your travelling needs before you opt for air travel.
Have a backup plan handy in  case the flight gets delayed.
Health and Medication
While most people with disabilities do not need to have a medical clearance certificate before they travel, some airlines may ask for evidence of fitness.
Therefore, having a travelling letter at hand is a good idea. This letter should include a brief description of your health condition.
Some airlines may even ask you to provide them with a MEDIF (Medical Information Form). Notably, this form is valid for a single trip only. You may, however, need to have a FREMEC if you're a frequent traveller.
For those who take medication must check with their airline what documentation you might need to carry a specific medication.
You may also need to have a letter from your consultant depicting your needs for a specific medication.
Make sure you carry an ample supply of medication with you while travelling. Always keep everything labelled to avoid the hassle. If your medication contains ingredients that are forbidden in some countries, check with the embassy of the country you're visiting.
Flight Booking
It's your responsibility to convey your needs to the concerned authorities whether you're booking a flight directly with an airline or through a travel agent.
Don't leave anything for the last minute. You must ask for assistance and cross-check everything at least before 48 hours.
Wheelchairs or Scooters
People with disabilities can take a battery-powered wheelchair or a mobility scooter with them. However, you may have to communicate its weight, model, and other specifications with your airline before you travel.
Learn how to switch off the power and fold it down for better handling. Attach instructions to wheelchairs or scooters, stating how to deactivate and disassemble them.



Assistance/Guide Dogs
If you have an assistance/guide dog with you, you must share this with your airline beforehand. Check their policy on taking guide dogs on board. Check if you need to have veterinary certificates or ID. Considering the present-day situation, you may also need to confirm if your dog is subject to quarantine rules.
How The Foreign and Commonwealth Office (FCO) Can Help?
As mentioned above, the FCO has some clear guidelines for people with disabilities travelling to the UK. If you get into trouble overseas, you can get in touch with the FCO and ask for assistance.
What to Expect?
The FCO can:
Provide general travelling information
Help you get in touch with a doctor if you need medical help
Provide guidance about translation/interpretation
Provide a list of lawyers.
Help you get in touch with the relevant authorities/organisations
Help you contact your relatives/friends
Conclusion
Travelling with a disability doesn't need to be tough. We hope this travelling guide for disable people has cleared some of your doubts.
Research and communication are the keys to stress-free travelling. So, take your time to research the available options and clearly state your requirements before you take a flight to the UK. You may also get in touch with your lawyer and insurance agent to talk more about your upcoming trip.
Share your previous travelling experiences or drop your valuable suggestions below. We would love to hear back.



You can also check these resources for further information:
https://www.gov.uk/browse/disabilities/benefits
https://www.gov.uk/browse/disabilities/carers
https://www.gov.uk/help-for-disabled-child
https://qef.org.uk/our-services/qef-accessible-aviation/flight-video-guides
Guest Blog Post by Uzair Ahmed
Uzair Ahmed is a digital marketing and SEO Expert working for multiple organisations to boost their business and online presence.