Preventing Loneliness in the Elderly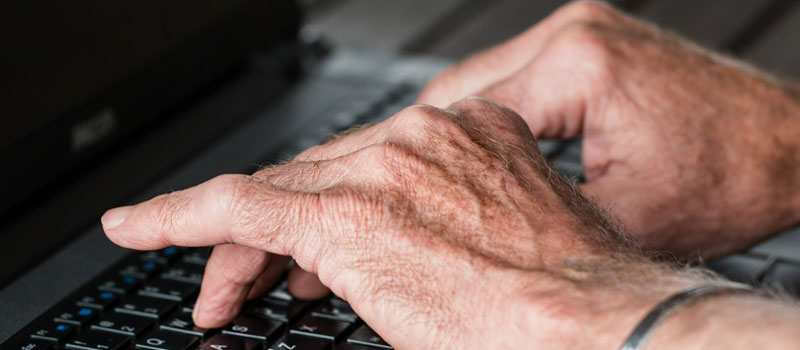 Loneliness, particularly during lockdown is something that the elderly can become victim to.
Combating loneliness and isolation in the elderly is incredibly important, now more than ever. We have put together a guide, ensuring that you or your elderly relatives have the company you deserve.



Pen Pal Scheme
Recently, there was a Pen Pal scheme launched by Fenetic Wellbeing as part of their BeyondMobility campaign to help combat loneliness in amongst the elderly community. Many elderly people live by themselves and this scheme gives them a pen pal to talk to via their chosen method of communication. You will be paired with someone from anywhere across the UK. This can be anything from the traditional written form or via video call if that technology is available.
You can use the online form here to sign up you or your relative – SIGN UP TO THE PEN PAL SCHEME.



Pick up the phone
If you know of an elderly person or relative that is by themselves at home, then why not get in touch with them? Whether you pick up the phone and call them for a catchup or go on a video call so they can see their grandchildren, this is a great way to prevent them from becoming lonely during lockdown. Any form on contact is a positive, so even if we cannot head to their homes it doesn't mean that we can't keep in contact.



Help others
ACORN are leading the Coronavirus community response helping those who need prescriptions, shopping or other essentials collecting for them. One of the risks of loneliness is that people get left without the essentials that they need on a day to day basis. Via the ACORN website, you can do anything from the following:
Become a volunteer for your community
Ask for support and they will match you with a volunteer
Donate money to help to fund things like hand sanitiser, leaflets, and other essentials
Donating a small amount of your time to your local community can go a long way, regardless of whether it's with money or your time. Even just baking something nice and taking it around to the elderly members of your community can make someone's day.



Take inspiration from others
People across the world have been ensuring that their elderly relatives are still able to see family during the lockdown. One particular family in the USA created a 'Hug Machine' which allowed grandparents to hug their grandchildren safely. You can take a look at the heart warming moment here –
This is just one of many great stories of families going the extra mile for their elderly family members. A little bit of creativity means the world to them so see what you can do!
These are just some of our ideas for combating loneliness amongst the elderly. We hope you enjoyed reading this blog, now is the time to ensure that each and every member of our family and community have company during the lockdown and beyond.



Guest Blog Post by Fenetic Wellbeing: https://www.feneticwellbeing.com
Here at Fenetic Wellbeing we make it easy to buy mobility products online. We work hard to provide a range of products that are high quality, fairly priced, and backed up by a level of after-sales care you can rely on.