Active Hands Gripping Aids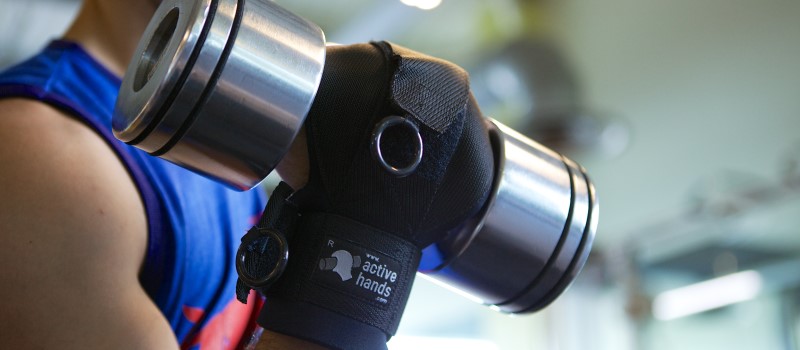 Active Hands is the go-to place for those with disabilities affecting their hands. We manufacture and stock a wide range of gripping aids to assist in daily life: in the gym, at home, in the office and in the kitchen.
Active Hands make gripping aids that gently, yet firmly hold your hand into a gripping shape enabling you to hold tightly onto objects from hammers to garden tools; gym equipment to wii controllers; ski-outriggers to boat tillers; adaptive bike handles to musical instruments; and many more. Our gripping aids are designed so that the user can put them on independently. Our Small Item gripping aid is great for holding smaller items such as make-up brushes, personal care items, cutlery, pens and paintbrushes.
Our gripping aids are ideal for tetraplegic/quadriplegics, those with Cerebral Palsy, stroke recovery or any disability that affects hand function. Some of our products are also suitable for those with limb difference.
During the COVID-19 outbreak we'll be posting some tips for life at home: exercising at home, stuff to keep you occupied, self-care hacks if your carer can't make it and tips for taking care of your mental health.
Find out more: https://www.activehands.com