How money can affect your mental health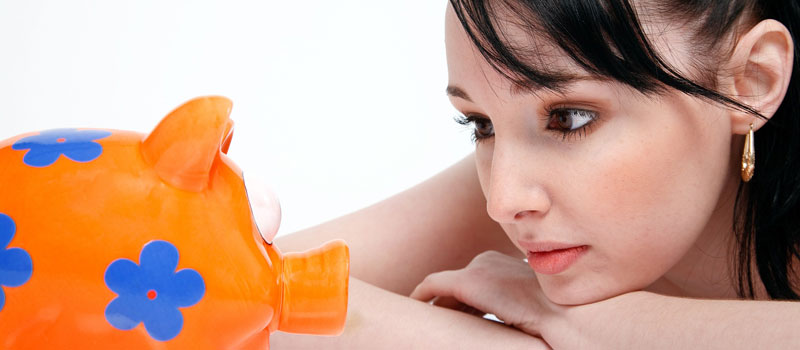 According to the Royal College of Psychiatrists, "debt can cause – and be caused by – mental health problems." Money problems can make people feel uncomfortable, guilty or even hopeless.
As tempting as it is to avoid talking or thinking about your finances, sorting problems out will make you feel better.
Tips for managing the effects of money pressures
Recognising when you or someone else needs support isn't easy. But Money Advice Service suggest there are things people do which suggest there could be a problem.
If you're worrying about whether your financial decisions may be linked to how you're feeling, ask yourself:
If you can't face the thought of opening bills, ask someone you trust to look after your post.
If you are unable to go to work, make sure you contact your HR team. An increasing number of companies provide extra mental health support for employees, so find out what's available.
If you're tempted to ignore creditors, don't. Make sure you talk to them about what's going on – more on this later.
If you need additional control measures, consider temporarily blocking websites you might spend money on.
A big part of managing money pressures is encouraging healthy habits. Unfortunately, payday loans have been hitting the headlines in recent years. With applicants typically accepted within the same day, payday loans are advertised as a solution for anyone looking for money to tide them over until they get paid. The loans offered are usually for fewer than 30 days and the amount borrowed in Australia is on track to be worth $1.7bn by the end of 2019.
But payday loans are controversial. Payday lenders have come under criticism because of the high interest rates that many struggle to pay back – sometimes as high as 407%. Many customers feel misled and mistreated.
While lenders are warned that they should only approve loans to people who were capable of repaying the money, they are not a good way of managing the effects of money pressures – especially for unnecessary purchases.
Understanding why you might overspend
Instead, one thing you should try to do is understand your spending. For most people with a difficult relationship between wellbeing and money, similar patterns emerge. It's common for people to shop while they feel down, in an attempt to improve their mood. If you can work out triggers for your spending, you could feel more in control.
In MoneySavingExpert.com's Mental Health & Debt 2019 guide, they suggest doing the following to analyse your spending habits:
Look for spending triggers (situations, feelings, thoughts). Keeping a diary might help. Identifying these triggers can highlight ways to change.
What are your reasons for spending? If low mood is triggering the spending, maybe it would be useful to get help from your GP or a mental health professional.
Sometimes spending is triggered by feelings of loneliness, so try asking a friend or relative to visit you rather than heading for the shops.
Use parental controls to turn off internet shopping and TV shopping channels if these are a particular temptation.
Taking control after poor mental wellbeing
If you're trying to re-balance your finances after suffering from poor mental health, Money Advice Service say you need to do two things:
Correct any damage caused
If you have overspent, remember you can always return purchases or cancel orders.
Analyse your spending and household costs. Try to start creating a budget.
Protect yourself from any future damage
Remove auto-filled card information on your browsers. Online shops often remember them to make it an easier experience, but it can encourage impulse purchases.
Consider getting rid of credit cards altogether if you find them difficult to manage.
Ask your bank to add a note to your credit file. This doesn't affect your credit record, but may make them more aware of your history with spending.
Start thinking about saving.
But what if you owe and are being chased for money? A creditor is any individual or institution you owe money to – for example, your bank or credit card company. These are the most obvious types of creditor, but a creditor can be anyone that you owe an outstanding amount. So if you've ever paid a utility bill or made a payment on a car loan, you've had a creditor. All of us could have several creditors at one time.
One way creditors make money is charging interest on the credit (not typical for creditors who extend lines of service). They can also charge fees on things like late payments. If you don't pay under the agreed-upon terms, they can chase you for the money. This can be extremely stressful if you're struggling.
That's why there are certain advantages to telling your creditors about your mental wellbeing. It allows them to make reasonable adjustments and treat you fairly. Money Advice Service say the pros of letting creditors know include:
They should refer you to a specialist team. They'll have training to understand how you're feeling during these difficult times.
You'll be given reasonable time to get the information you need to make decisions.
Any banks should keep the debt in-house. If you don't tell them, sometimes they'll sell off unpaid debt to a credit agency. These agencies might chase you.
Could you qualify for mental health benefits?
Everyone should make sure they get the money they're entitled to. Anyone with a disability may be entitled to some benefits – disabilities can include mental health problems.
Guest post by https://finty.com

Read the full article and find out more about managing money pressures