Eating a Mediterranean diet may improve symptoms of depression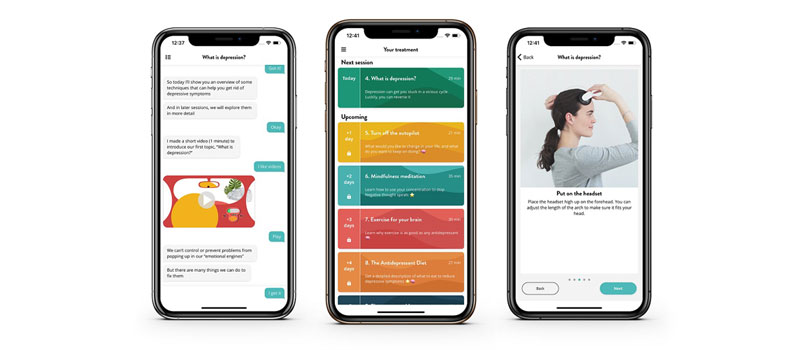 Depression affects 300 million people worldwide.  A therapy app called Flow is helping users to reduce the risk of depression by changing their eating habits to a Mediterranean diet.
Anti-inflammatory foods which can reduce the risk of depression are rich in nutrients, vitamins and minerals – and include vegetables, fruit, berries, legumes, herbs, whole grain, seeds and olive oil.



Foods that could improve symptoms of depression
Vegetables
Fruit
Fresh fish or fish eggs
Berries
Unsalted nuts
Legumes
Herbs
Whole grain
Seeds
Olive oil (cold pressed virgin oil)
Foods to avoid
A diet high in sugar, white flour and processed meat leads to chronic inflammation, which increases the risk of depression.
1. Everything fried
2. Ready meals
3. Soda
4. Processed meat
5. Stabilisers, sweeteners and thickeners
Based on the latest clinical psychology and nutrition research, the Flow app helps users to understand, treat and reduce the risk of depression – and is free to download on iOS and Android



Flow features interactive content, including daily chat conversations about the impact of nutrition on depression, and psychological strategies to help users switch off their autopilot craving mechanism and avoid foods known to trigger symptoms. The app was developed by Flow Neuroscience, the medical device company behind the first (and only) medically approved, home brain stimulation treatment for depression in the EU and UK.
To reduce the likelihood of depression further, the Flow app can be used in conjunction with the Flow Neuroscience home brain stimulation headset.
Find our more at the Flow Neuroscience website: https://flowneuroscience.com